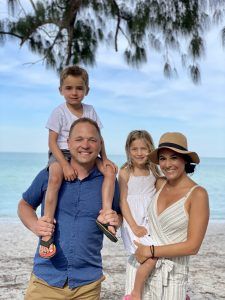 Shane Harpham, DDS
Shane Harpham, DDS, ("Dr. Shane") is a board-certified pediatric dentist and is a Diplomate of the American Board of Pediatric Dentistry. Currently, he is serving as the Vice-President of the South Carolina Pediatric Dental Association and is the next President-Elect. His education began at East Tennessee State University, where he graduated with the highest honors in biological sciences. There, he developed a passion to help others and was recognized for his outstanding treatment for patients with special health care needs at the West Virginia University School of Dentistry. Originally from Michigan, he then returned to serve as the Chief Resident at the Children's Hospital of Michigan, where he received his advanced education in pediatric dentistry. This advanced pediatric training involved general anesthesia, cardiology, cleft lip/palate, growth and development, orthodontics, and the completion of his thesis in pediatric hematology and oncology.
Dr. Shane and his wife, Melissa, are excited to have called Bluffton and Hilton Head their home for the last 7 years and have enjoyed involving themselves in such a wonderful and growing community. They enjoy traveling, spending time with their two children, Calista and Caleb, and are actively involved in their local church, where Dr. Shane plays guitar for the Praise team.
Recently, they have created a non-profit organization called Sea Kids Smile Worldwide and are excited to help children both locally and globally who are in need of oral health care.