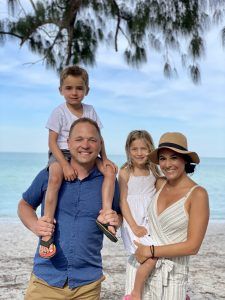 Shane Harpham, DDS
Shane Harpham, DDS, ("Dr. Shane") is a board-certified pediatric dentist and is a Diplomate of the American Board of Pediatric Dentistry. Currently, he is serving as the Vice-President of the South Carolina Pediatric Dental Association and is the next President-Elect. His education began at East Tennessee State University, where he graduated with the highest honors in biological sciences. There, he developed a passion to help others and was recognized for his outstanding treatment for patients with special health care needs at the West Virginia University School of Dentistry. Originally from Michigan, he then returned to serve as the Chief Resident at the Children's Hospital of Michigan, where he received his advanced education in pediatric dentistry. This advanced pediatric training involved general anesthesia, cardiology, cleft lip/palate, growth and development, orthodontics, and the completion of his thesis in pediatric hematology and oncology.
Dr. Shane and his wife, Melissa, are excited to have called Bluffton and Hilton Head their home for the last 7 years and have enjoyed involving themselves in such a wonderful and growing community. They enjoy traveling, spending time with their two children, Calista and Caleb, and are actively involved in their local church, where Dr. Shane plays guitar for the Praise team.
Recently, they have created a non-profit organization called Sea Kids Smile Worldwide and are excited to help children both locally and globally who are in need of oral health care.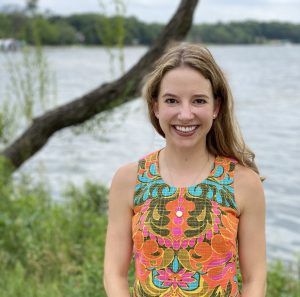 Katherine M. Bell, DMD
Originally from Montgomery, Alabama, Dr. Katherine M. Bell is a graduate of the University of Alabama at Birmingham (UAB) School of Dentistry. She completed her pediatric dental residency at Children's Hospital Colorado, one of the top ten children's hospitals in the nation. Dr. Katie was awarded the Outstanding Community Service Award in residency and remains committed to giving back to her community.
Following residency, Dr. Katie decided she had not experienced enough cold weather and snow and decided to move to Minnesota to join a wonderful private practice in the Twin Cities area. In addition to serving on 3M Oral Care focus panels, staying active with local study clubs and participating in events such as the Minnesota Mission of Mercy, Dr. Katie was selected by her professional peers as one of Minnesota Monthly's 2020 Best Dentists.
In dental school, Dr. Katie served as president of the Ethics Council and received the Alabama Dental Association Student Leadership Award. It was during a mission trip to Honduras that she fully realized her desire to become a pediatric dentist. She considers it a distinct honor and privilege to serve others through dentistry and is dedicated to helping each patient have a positive dental experience.
While serving as a visiting pediatric dental specialist on the island of Bermuda during the summer of 2021, Dr. Katie realized she loves the water and beaches just as much as she loves the snow and mountains! Dr. Katie is excited to embrace the beautiful South Carolina coast and looks forward to serving Bluffton and the surrounding communities.
Dr. Katie is board certified and a Diplomate of the American Board of Pediatric Dentistry. She is a member of the American Dental Association®, the South Carolina Dental Association, the American Academy of Pediatric Dentistry, and the Christian Medical and Dental Associations. Certified in Basic Life Support and Pediatric Advanced Life Support, Dr. Katie enjoys completing additional continuing education courses and always strives to provide the best care for her patients and their families.
When she is not in the office, you are most likely to find Dr. Katie exploring the outdoors! She completed the Twin Cities Marathon and believes running is one of the best ways to explore creation. In addition to running, snow skiing and water sports, she enjoys traveling, baking desserts, reading, studying history, and spending time with her family and friends. As an Auburn University alumna, she readily cheers for the Tigers throughout the year.